Best Sellers
Shatterd Dominion Gaming Board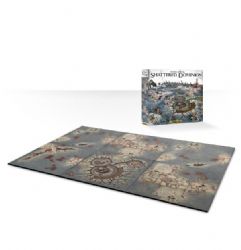 The magnificent new Age of Sigmar Realm Board is finally here! This 6' x 4' board is made up of six 2' x 2' tiles that can be arranged in any configuration. There are four designs of tile in the box (2 duplicates) including the Arcanabulum and the Fell Chasm, which have special battlefield rules (found on our website on launch). The board is presented in a high-quality box with a handle on top for easy transport.

PLEASE NOTE
We can only ship this item to mainland UK addressess.

More details ...
---
Aegis Defence Line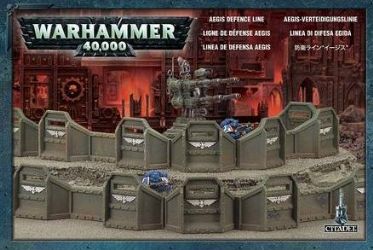 This box set contains one plastic Aegis Defence Line(including 1 Quad Autocannon)

More details ...
---
Sector Mechanicus: Galvanic Magnavent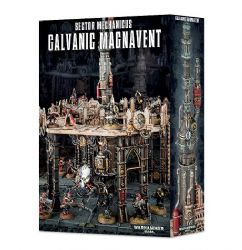 The new scenery kits are design to work seamlessly together, to create vast spiraling networks and multi-level labyrinth structures. The sets are compatible with every kit in the Sector Mechanicus scenery range and therefore people are likely to buy multiples to create even bigger and more impressive scenery sets. The new kits can also be used in conjunction with the Haemotrope Reactor, the Promethium Relay Pipes and the Void Shield Generator.

More details ...
---
Citadel Wood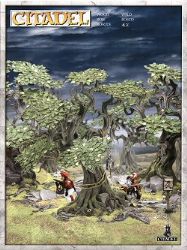 The new Citadel Woods box set is a complete plastic kit containing three detailed plug-in trees complete with foliage.

More details ...
---
Age of Sigmar Battle Mat: Soulblight Necropolis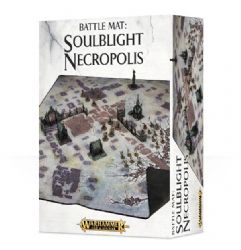 This product has a 2 week pre-order.
If you are ordering other items alongside this product and would like them sooner please order them separately.
It measures 4'x4' and is durable enough to be ironed flat! It's double-stitched at the edges for even more (even more!) durability, and can be rolled or folded away for easy storage. Make your gaming table look spectacular in seconds!

More details ...
---