Best Sellers
Landsknechts with Zweihanders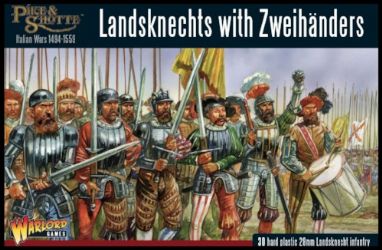 Boxed set containing plastic miniatures.
• 24 Landsknechts with 2 handed swords and halberds
• These weapons were mainly used by the Dopplesoldner, the tough soldiers who fought in the front ranks of units.
• The famous German mercenaries, The Black Band, included 2000 two-handed swordsmen!

More details ...
---
Landsknechts Pikemen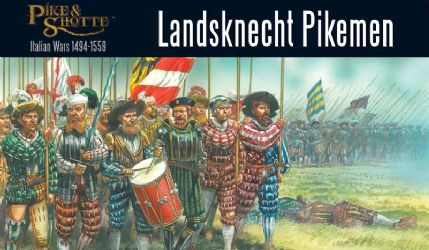 Boxed set containing 30 plastic miniatures
• In this box there are enough components to make either 30 pikemen or 24 pikemen and 5 arquebusiers.
• The figures in this set can be used to represent the Landsknechts raised in Germany or the Tyrol as well as early Swiss pike regiments.

More details ...
---
Landsknecht Handbuchse Light Gun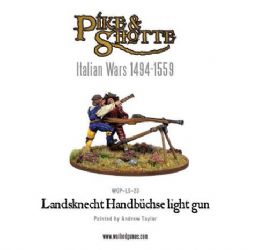 Contains 2 crew and 1 Handbuchse light gun

More details ...
---
Storming party with petard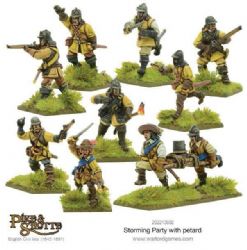 Boxed set containing 10 metal miniatures.

More details ...
---
Highland Clansmen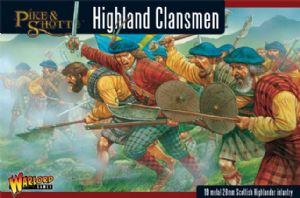 Warlord Games' Highlander Boxed Set contains: -
•18 random metal Highland Clansmen (including command group) armed with lochaber axes, bows, muskets and assorted close combat weaponry!
•Exclusive 'taunting' Highlander model
•Background guide
•Seven Full-colour flags for English Civil Wars and Thirty Years War

More details ...
---