Lots and lots of goodies for AoS fans releasing on the 30th June. Including the new Soul Wars box set and Malign Sorcery box set. Both have all new plastic push-fit models.
The first 20 orders for the "Soul Wars" game will received a FREE Victory/Command point counter.
Pop in store to check out the cool new models and try the game for yourselves.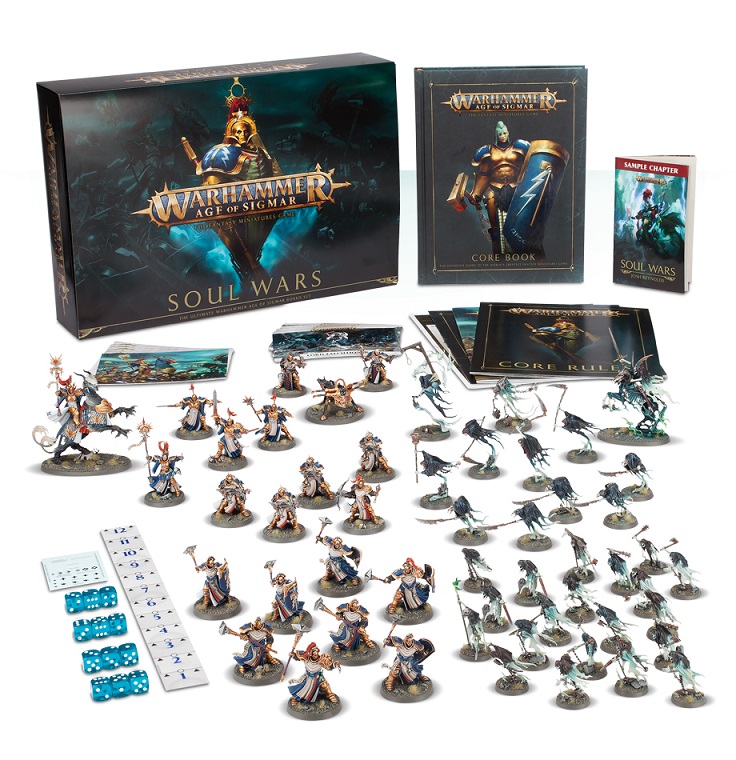 More details ...