Best Sellers
Blood & Plunder Rulebook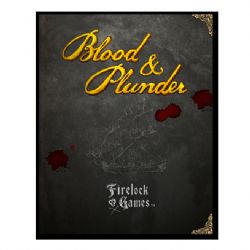 Blood & Plunder Rulebook features an innovative initiative system with simple and intuitive rules. This fast paced, highly tactical rule set set in the 17th Century Caribbean during the age of piracy, can be played on your average kitchen table in about 2 hours and is sure to appeal to both casual and competitive players. This book includes all the rules necessary to play out battles on land, sea or both simultaneously. It includes various factions of the Spanish, English and French nationalities as well as ships and boats such as Light Frigates, Brigantines, Sloops and Longboats.
Blood & Plunder was also produced with consultation from world renowned historian and author Bennerson Little to ensure that all models, scenarios and strategies accurately reflect the period.
So come aboard, roll some dice and have some fun!

More details ...
---
Marker Dice Set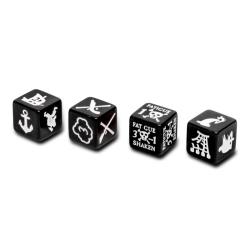 This pack contains a 24 marker set.

Content:
6 Action Markers
6 Reload Markers
6 Fatigue Markers
6 Critical Hits Markers


More details ...
---
Unit & Character Card Set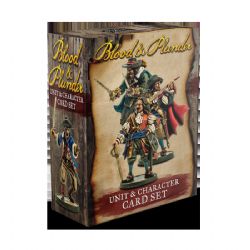 Contains:
70 Unit Cards
14 Force Cards
27 Standard Commander Cards
17 Historic Commander Cards
3 Legendary Figure Cards

More details ...
---
Longboat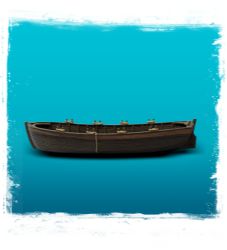 -

More details ...
---
English Nationality Starter Set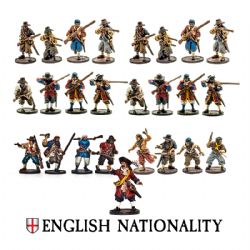 This bundle includes 25 English models and allows you to build a 100 point force of either:

English Buccaneers: Privateers and sometimes pirates sailing out of Jamaica to raid the towns and commerce of the Spanish Empire.

English Caribbean Militia: Made up of pirates, civilians and former soldiers. The first line of defense on Englandís Caribbean holdings.

Contents
Twenty five 28 mm unpainted lead free pewter miniatures.
8 Freebooters
8 English Militia
4 Sea Dogs
4 Forlorn Hope
1 Buccaneer Commander
1 Game Card

More details ...
---