Best Sellers
Hunter's Dice x10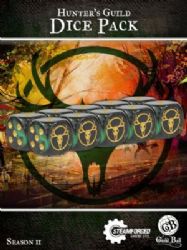 Contains 10 dice.

More details ...
---
Fisherman's Dice x10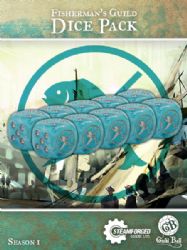 Proudly display your loyalties to the agile Fisherman's Guild with our stunning marbled dice, the sight of the faction emblem heralding another step on the road to victory.
This product contains:
• 10X Fisherman's Guild Dice

More details ...
---
Guild Ball Kick Off! 2 Player Starter Set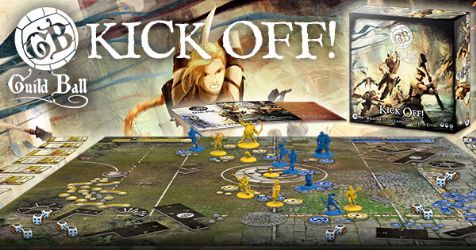 In Kick Off!, two players take on the role of team coach for either the rowdy Brewers or the tactical Masons and play a match of Guild Ball, a bloody mob football game of intense action and high stakes.
As the coach, you'll get to make strategic decisions and exciting plays to rack up victory points. Be the first team to score 12 points and victory is yours! Your players can win points by scoring goals or by sending the other team's players back to the bench. And as your players make plays on the field, they'll generate a unique resource that will let your team play harder and bring the Guild Ball crowds roaring to their feet.
The Kick Off! starter set contains everything you need to play a match of Guild Ball, including 12 diverse character models, each full of personality with their own unique play style. The included tokens and health dials make it easy to track the effects of each character's plays as you combine their unique strengths to dominate the field.

Game Contents
•Kick Off! Rulebook
• Captains Handbook
• Guild Ball Core Rulebook
• 3'x3' Double-Sided Board of the Football Pitch
• 12x Coloured Plastic, pre-assembeled Models
• Player Character Cards
• 128 Game Tokens
• Measuring Tools and Templates
• Guild Ball Dice

More details ...
---
Veteran Grave (30mm)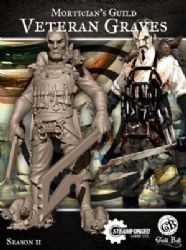 Haunted and brooding, Veteran Graves is a melancholy figure, coming to the Guild Ball Pitch surrounded by swarms of rats.

More details ...
---
Jac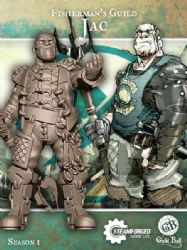 Jac is known as "The Brawler" by his team mates, regularly besting several opponents in the drunken fights he partakes in. His talents make him an ideal defensive player for the Fisherman's team – a tough old rock standing against the sea.
This blister contains:
• 1X Metal 30mm Jac Model
• 1X Jac Stat Card

More details ...
---